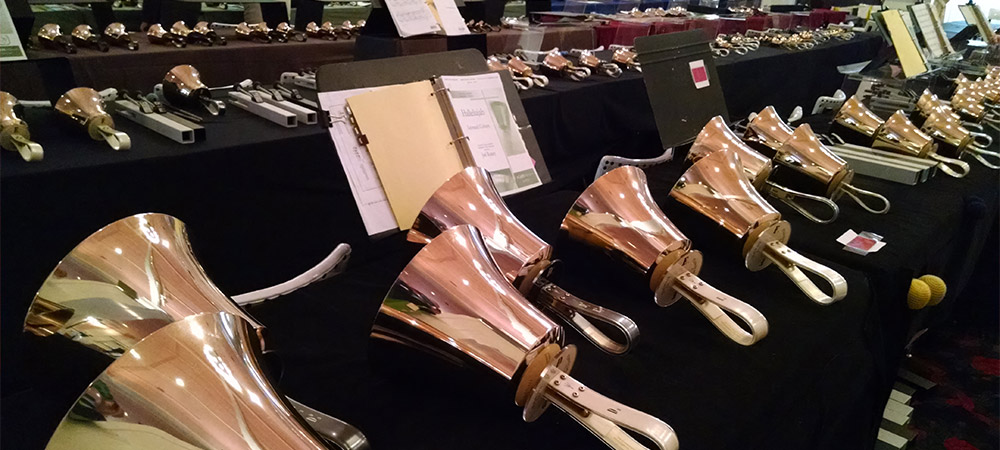 Bell Choir
Bell Choir
Grace Lutheran is blessed to have two handbell choirs.  One in the afternoon for youth and beginners and a second one in the evening for older teens and adults.
Grace has 3 octaves of Malmark handbells and 3 octaves of Malmark choirchimes.  Grace is a member of Handbell Musicians of America (HMA)
Clapper Kids, grades 4th and higher or adults new to music, begin each rehearsal with snacks, sharing time, and devotions.  They learn music theory though games and activities.  Rehearsals are every Thursday from 3:45p.m. to 5:00p.m. during the school year.
Grace Notes begin each Thursday rehearsal with devotions at 5:45p.m. and end at 7:00p.m. This dedicated group of musicians are older teens and adults who are accomplished at reading music. 
Grace Handbells ring about 5 Sundays a year and two Wednesday night during Lent and Advent.  Both groups ring in the community in places such as nursing homes, Kinship Care Christmas dinner, Hastings Public Library, and down by the Courthouse Fountain.
The handbell director at GLC is Kim Domke.  She would encourage anyone interested in trying out the choir to call the church for information. Visitors are welcome at any rehearsal.